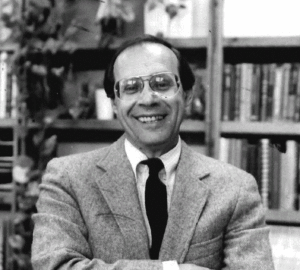 Caruso Turley Scott structural engineers was founded by Sam Caruso in 1963. Sam believed in delivering excellence in engineering, outstanding customer service and perhaps above all, in integrity.
In 1982, he invited two newly registered and promising engineers, Richard Turley and Paul Scott, to join him as partners. Over the next 35 years, they built upon a strong foundation to strengthen a reputation for responsiveness and to provide efficient and progressive design solutions.
An untimely death in 1987 stole an irreplaceable mentor, a good friend, and their partner Sam Caruso. With just 7 years of ownership experience, Richard and Paul proved to be the strong and innovative engineers that Sam envisioned. Successful growth and a collaborative culture has seen the promotion of future leaders and recognition for team members that excel.
Timeline
1963 Sam Caruso establishes firm
1972 Firm Incorporation
1982 Paul Scott and Richard Turley join as partners, new firm name is Caruso Turley Scott Inc.
1983 Celebrate Firms 20th Anniversary
1987 Sam Caruso dies during heart surgery
1993 Celebrate Firms 30th Anniversary
1993 Harvey Funderburk becomes a partner, he retires in 2004
1997 Chris Atkinson and Sandra Herd are invited to join managing partners
2002 Thomas Morris accepts invitation to become a partner
2007 Richard Dahlmann accepts offer to become a partner
2005 Move into newly designed office at Priest Drive & 202 Fwy in Tempe, AZ
2007 Complete design of Arizona's first LEED Core & Shell Certified Building (CS1.0 Pilots/Gold), Papago Gateway Biotechnology Research Facility in Tempe, AZ
2008 Move into newly designed office condo on Rio Salado Pkwy in Tempe, AZ
2008 Design first LEED Registered Walgreens Pharmacy in the United States
2011 Design new Federal Courthouse in Yuma, AZ. Named in honor of U.S. District Judge John M. Roll, 1 of 6 people killed in January 2011 shooting in Tucson, AZ in which former Congresswoman Gabrielle Giffords (D-Tucson) and 12 others were wounded.
2013 Celebrate Firms 50th Anniversary
2013 Design begins on largest Office Development in Arizona history, Marina Heights/State Farm Regional Headquarters (over 5.3 Million SF) Tempe, AZ
2016 Troy Turley accepts invitation to join managing partners
2017 Brady Notbohm accepts offer to become a partner, partnership team totals 8
2018 Celebrate Firms 55th Anniversary
2018 Partner Richard Turley retires after 42 years of service
2020 70% of Firm's engineers are licensed registrants
2022 Partner Paul Scott retires after 46 years of service