Steel Canopy Column Repair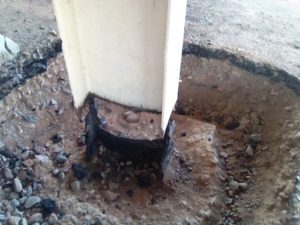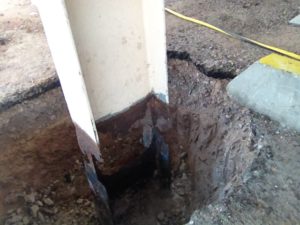 Our Engineer was asked to review a distressed Canopy Column, and to provide a structural solution.
In this instance, we can see what happens when steel is in direct contact with soil, and why it should be encased in concrete below grade.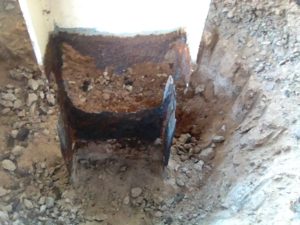 Remember, call CARUSO TURLEY SCOTT
We can absolutely help you 480.774.1700.