LOOKING ON THE BRIGHT SIDE
EMERGING ECONOMIC MARKETS
Daniel Van Cuyk, SE | Project Manager
2020 was not your typical year. And to say that our world has changed dramatically over the last 12 months is not an understatement. While some markets slowed, others have emerged and are thriving.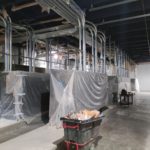 With the increase in online activity, data center projects in Phoenix are becoming quite popular and even necessary. Caruso Turley Scott provided the structural design for a voluminous conduit and the venting supports required to power and cool dozens of megawatts of equipment for one recent data center. To allow for maximum support, column flexibility, and freedom, the lateral system consisted of flag-poled steel columns with small diameter drilled pier foundations. This allowed the columns to be shifted around the equipment and placed close to existing walls and columns without any conflict, which proved to be an excellent structural solution.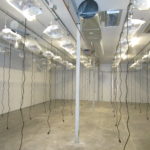 During the year, difficult economic conditions affected businesses and resulted in a large number of existing buildings becoming available for re-purposing. One creative new use for existing warehouse space is cannabis farming. The Territory Dispensary in Tempe is one example. Using pre-engineered insulated foam walls and ceiling, along with specialized lighting and irrigation systems, this facility can safely and discreetly farm cannabis in a controlled, protected environment. Caruso Turley Scott provided the structural design for the support of the insulated panels, lighting and mechanical units for this project.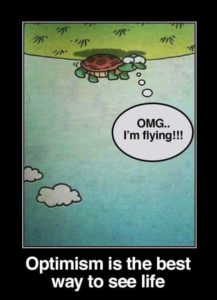 In conclusion, no matter what is going on in the world, there will always be opportunities. Having a firm like Caruso Turley Scott, with a wide variety of expertise and experience on your side, will help you achieve success. Let our dedicated team of 57 Structural Engineers (36 Professional Registrants) help you navigate any structural challenge and bring new possibilities to light.
Remember call CARUSO TURLEY SCOTT
We absolutely can help you.
480.774.1700